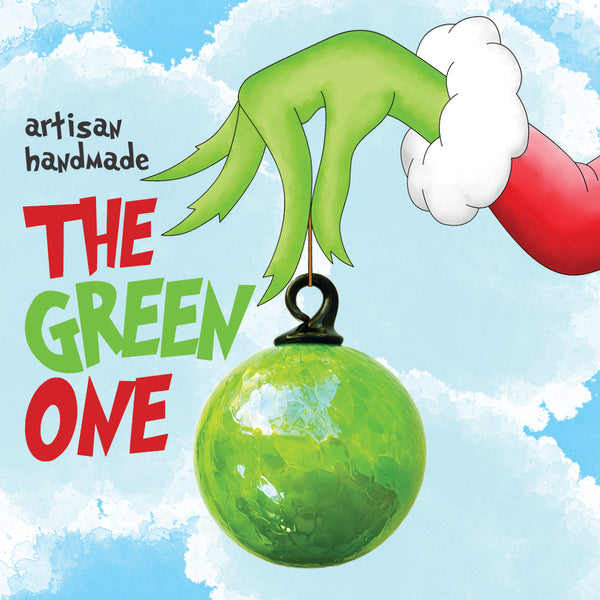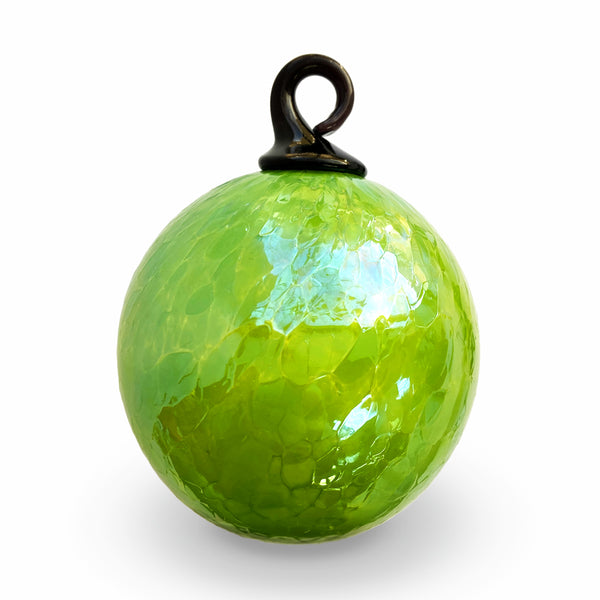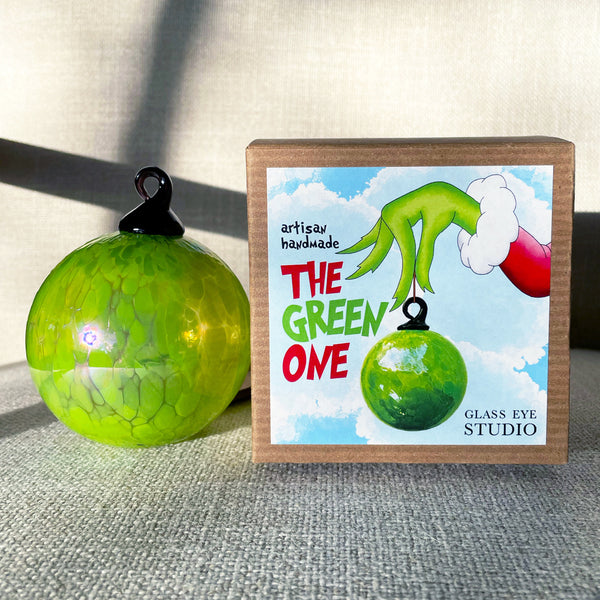 The Green One
"You're a foul one. You have termites in your smile. 
You have all the tender sweetness of a seasick crocodile."
He's the
one you love to hate – a green, pot-bellied, furry, pear-shaped, snub-nosed creature with a cat-like face and cynical personality. This addition to our holiday series, handmade by our artisan glassblowers, is the greenest (and meanest) of them all.  
Approximately 3" diameter

Handmade in our Seattle studio