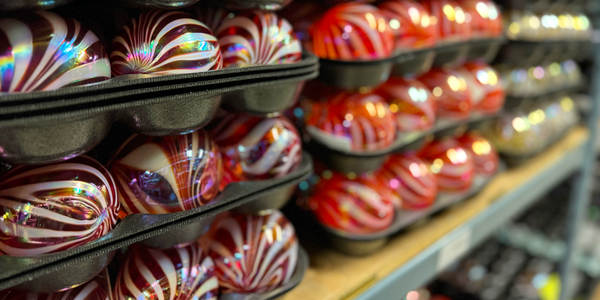 Clear the Shelves SALE
After 35 years here at our Ballard studio, we're moving across town and want to pack as little as possible.
Use code ONTHEMOVE at checkout to receive 50% off your order!
DIGITAL CATALOG
Flip through our newest collection or past versions from the archive.

Our Story
Founded in 1978 in Seattle's famed Pike Place Market, our hot shop is now situated in the Ballard industrial maritime district and has become a creative hotbed of master craftsmen, visiting artists, designers and a dog or three. Going back to our roots, we were thrilled to recently reopen at the Market where we originally got our start.