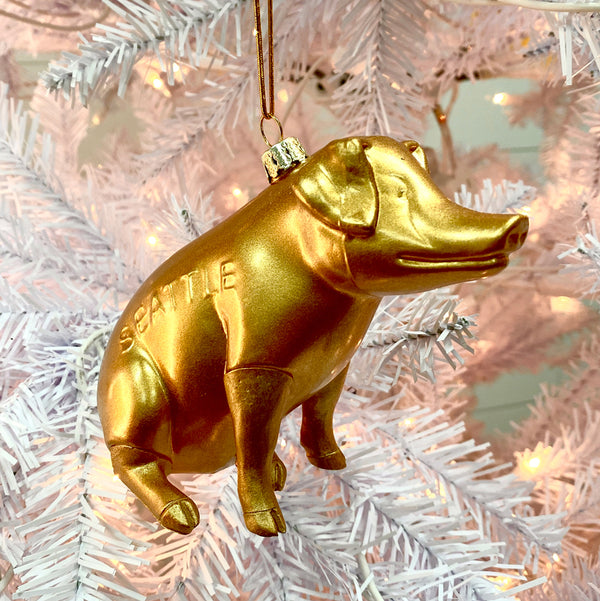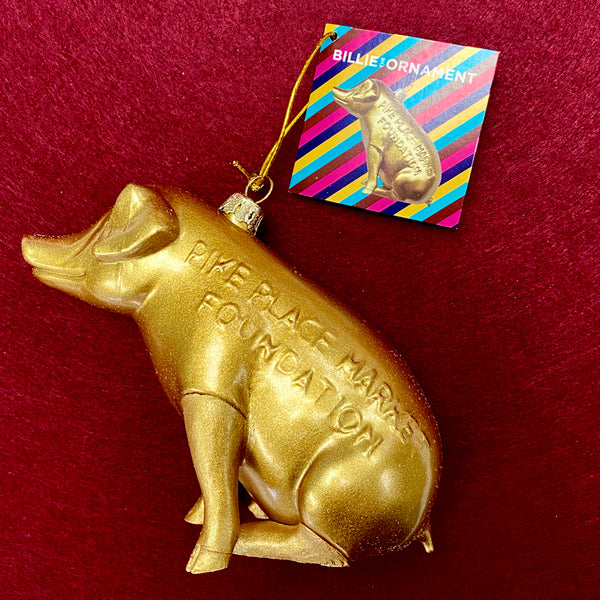 Billie the Ornament
Billie the piggy bank became the mascot of the Pike Place Market Foundation in 2011 for the Pike Up! Campaign, in which thousands of Seattleites came together to help fund the new MarketFront expansion.
Designed by Piper O'Neill in our Seattle studio, we're so pleased to introduce the first official mercury glass replicas of the most famous pigs in Seattle! See Billie's cousin Rachel here. 
A portion of the proceeds from each sale will go to the Pike Place Market Foundation which supports social services at our beloved Pike Place Market.
*Pike Place Market is a registered trademark of the Pike Place Market PDA and is used with permission.