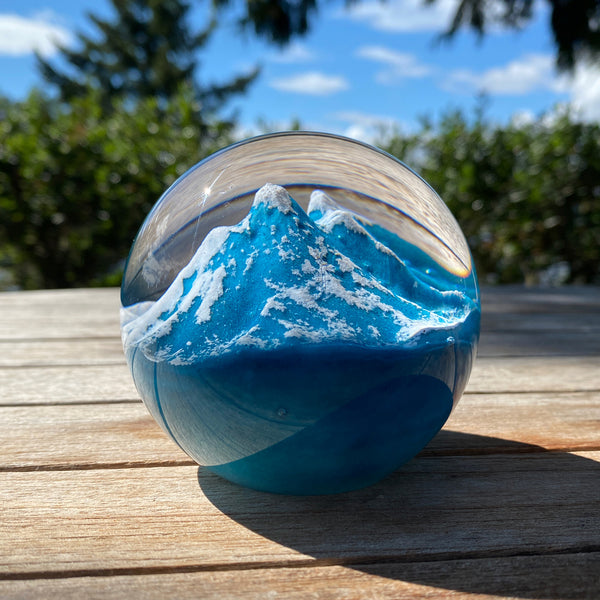 Mount Rainier
ICON ON THE HORIZON.
Ascending to 14,411 feet above sea level, Mount Rainier stands as an icon in the Washington landscape. An active volcano, it is the most glaciated peak in the contiguous US, spawning five major rivers. Subalpine wildflower meadows ring the icy volcano while ancient forest cloaks Mount Rainier's lower slopes. 
Handmade by an artisan team, this new addition to our environmental collection was designed in honor of our most recognized local peak.
Elevation: 14,411-feet
Last Eruption: 1894
Prominence: 13,212-feet
Mountain Rainge: Cascade
Approximately 3" diameter

Handmade by an artisan team in our Seattle studio