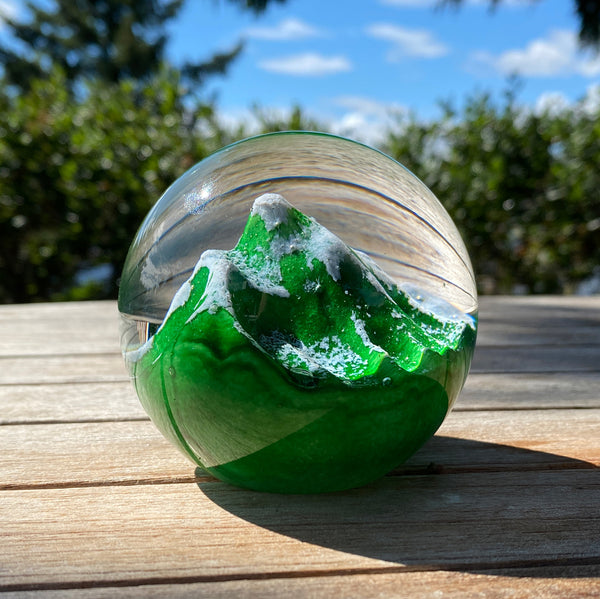 Mount Hood
ICON ON THE HORIZON.
Mount Hood, Oregon's highest mountain, is a potentially active stratovolcano in the Cascade Volcanic Arc. Formed by a subduction zone on the Pacific coast, it's located about 50 miles east-southeast of Portland.
Handmade by an artisan team, this new addition to our environmental collection was designed to honor one of the nation's loftiest mountain peaks.  

Elevation: 11,249-feet
Prominence: 7,706-feet
Mountain Rainge: Cascade
Approximately 3" diameter

Handmade in our Seattle studio