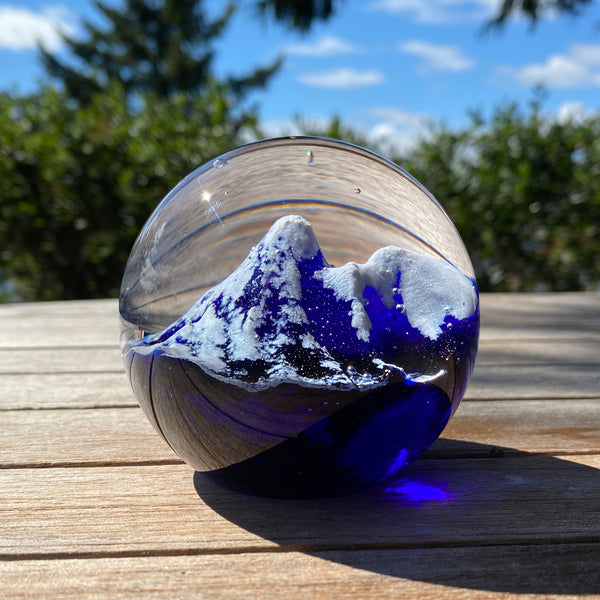 Denali
ICON ON THE HORIZON.
Denali, also called Mount McKinley, is the highest mountain peak in North America, with a summit elevation of 20,310 feet above sea level.  It is located near the center of the Alaska Range, with two summits rising above the Denali Fault, in south-central Alaska.
Handmade by an artisan team, this new addition to our environmental collection was designed to honor the third most prominent peak on Earth. 

Elevation: 20,310-feet
Prominence: 20,157-feet
Mountain Rainge: Alaska Range, North American Cordillera, American Cordillera
Approximately 3" diameter

Handmade in our Seattle studio